---
A series of podcasts tackling the key issues organisations face today regarding their most important asset: their workforce
We're delighted to announce the launch of PwC's Workforce Podcast series. Our PwC experts will tackle the key issues organisations face today on their most important asset: their workforce. Last year, working remotely became the new standard, putting new challenges on the table for all organisations. From upskilling employees, to defining a suitable reward model, to retaining talent and collaborating in the most efficient way, this series offers practical guidance and solutions. We will also give insights on hot tax and social security topics you need to be aware of as an HR member.
Listen to our first episodes here: www.pwc.be/workforce-podcast
PwC's Workforce podcast is also available at Apple Podcasts, Google Podcasts and Spotify.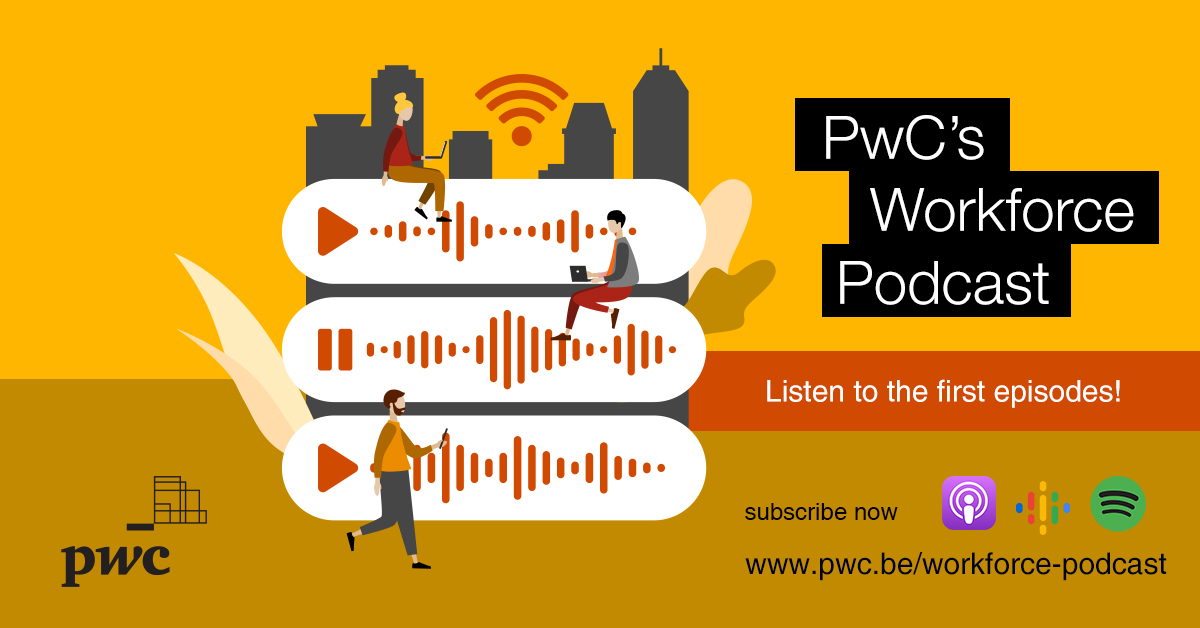 More news about