---

Imagine that your heating system is losing pressure because of a leakage. Imagine that you receive a notification on your phone telling you that your machine needs maintenance… While clicking on the notification you are proposed a few hour slots with John, the field service technician, within the next two days.
Your after sales service already knows that you have subscribed for a maintenance contract and that you were very satisfied with the service provided by John during his last job.
The day before the maintenance you get a new notification from John saying he will arrive between 2PM-2:30PM. At 1PM you are notified that John has just left and that he will arrive, considering the traffic, in 1 hour at 2PM.

Imagine that you can even follow John in real time and see precisely where he is on his way to your home.
Last, when John arrives he has all the parts needed with him as he exactly knows what the issue with the system is. John would then repair your heating system and leave you as a very satisfied customer.
Giving agents and field technicians a complete 360° view of the customer
If you had any experience with companies delivering a service to your home you sure know this scenario is not necessarily reflecting the reality of Field Service. Customer expectations on delivering services are increasing and putting pressure on companies to close the gap with their actual performance. According to the Salesforce Service Excellence Survey 2016, 54% of companies are still using manual methods to handle field service.
The good thing is that 92% of executives believe they need to adapt their service models in order to keep up with customers' needs and 85% of executives with service oversight believe customer experience is a key competitive differentiator (Salesforce State of Service 2017).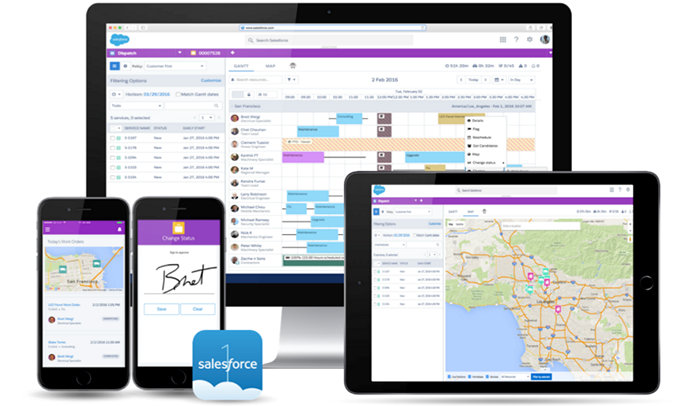 Managing the field service workforce is an operational challenge that has been for a long time subject to human error. A vast amount of variables and unforeseen events result in delays, none- or miscommunication, and eventually to a decrease in customer satisfaction.
Salesforce has recently launched Field Service Lightning (FSL) as an add-on to their Service Cloud offerings. FSL serves as a Field Service Management technology which automates the field operations of a team of field technicians. It allows you to integrate front-end service management with a back-end system integrated with your CRM data giving the agents and field technicians a complete 360° view of the customer. Your service agents, dispatcher and field technicians all work on the same platform with one goal: meeting the increasing customer expectations.
Field Service Management's 4 main focus points
New technologies, such as IoT and wearables will come into play in the near future but should not be the main focus when introducing the field management system. Companies should instead focus in the first place on real-time communication and transparency. 4 areas should be addressed:
1. Mapping out and optimizing the customer journey

Map out and optimize your customer journey or reinvent one if it's outdated. The customer journey involves the customer calling with an issue, the agent creating a case, work order and book an appointment, the dispatcher scheduling and managing the job and finally the field technician solving the issue.
Features that will help:
✓    Work Order Management: Creation from any case, check for Service Level Agreement (SLA) compliance with milestones and add work order line items
✓    Smart scheduling: let the system work its magic based on skills, location, time and business rules that reflect your objectives such as minimizing overtime or let your customer self-book their appointment right from your customer community.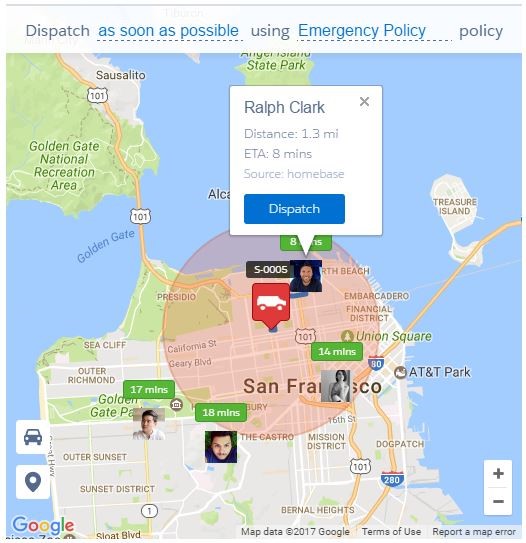 2. Improve visibility and control
✓    Smart Dispatching: assign the work orders to the field and get live updates on job progress.
✓    Emergency dispatching in case of high priority service request
✓    Automate the appointment booking, smart scheduling and make use of build-in optimization. Monitor service delivery in real-time and get alerts when something needs your attention.
✓    Use reports and dashboards to monitor your KPI's.
3. Mobile strategy
Make use of the Field Service Lightning Mobile App for the field technicians. Access all information in order to do the job, give a real-time job update, work offline in case no internet connection is available and more.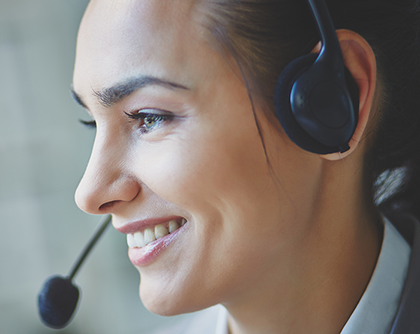 4. Customer engagement
Customer engagement is the final and most important field area to focus on. The table has turned, you should tailor your services to their needs. There is no more "one-size-fits-all". Customers want to know the status of the progress of the job at all time without having to dial in for half an hour to one hour with your service agents. Two-way conversations on the preferred channel of the customer is the way to go. Your products and your brand are only as good as the service you provide.
The #1 decision maker for your customer to choose you above any other competitor is the Customer Experience you are able to offer. FSL can help you provide better guidance to your field service workforce to enrich the key service moments and ultimately increase customer satisfaction and loyalty.
If you are considering implementing Salesforce Field Service Lightning or you would like to know more on this specific topic or the Service Cloud, you can contact us.
More news about