---
On 7 March 2019, The Salesforce World Tour took place at the RAI Amsterdam Arena in the Netherlands. With dozens of partners and sponsors, and thousands of visitors, it was again a great success! We'reis active in Belgium, the Netherlands and France. Therefore the World Tour in Amsterdam is a great opportunity for us to welcome our customers, meet prospects, present our company and share our experiences and realisations.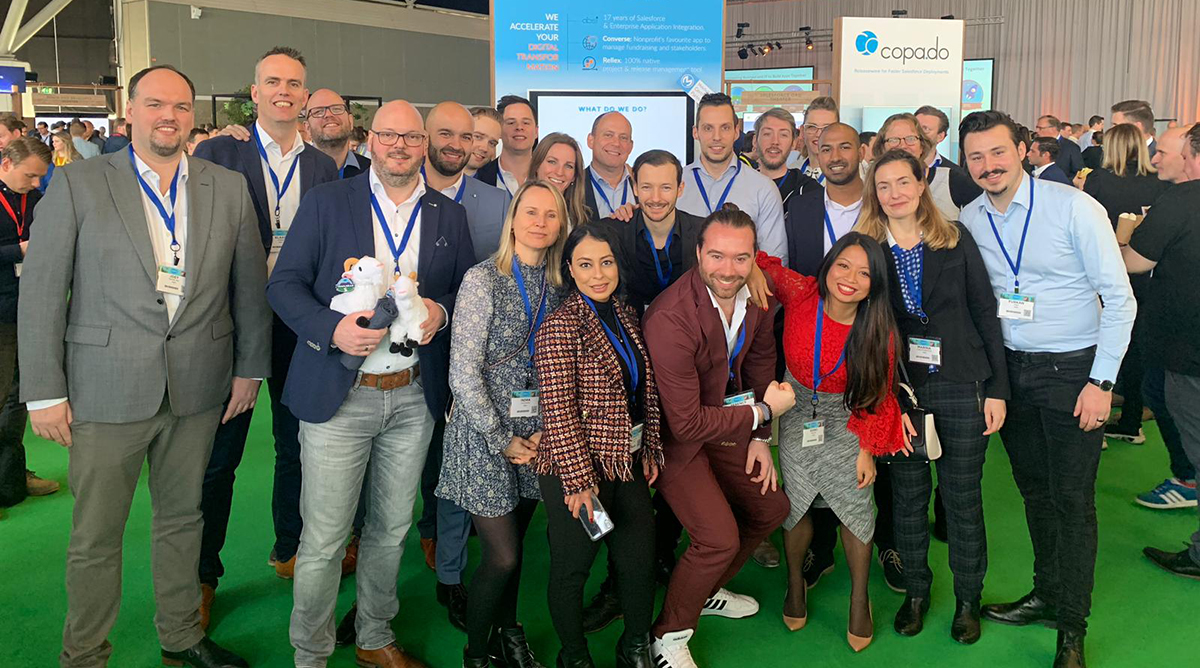 Expanding our product line
PwC has expertise in various categories such as Sales Cloud Consultants, Marketing Cloud Consultants, App Builders, etc. Last year, we introduced our new products/services RELLEX (Project Management) and CONVERSE (CRM for non-profit organizations) to you at multiple events.
Additionally, we were proud to announce our new partnerships with MuleSoft and Fonteva. MuleSoft is a Salesforce integration solution for CRM, ERP and other applications, which eases running your business. On the other hand, Fonteva is a usable software to non-profit organizations specialized in providing highly configurable memberships, events and eCommerce applications on an innovative platform.
Such events are a driving force, motivation and a source of inspiration for all participants.
Salesforce Labs – Hidden Gems on the AppExchange
Our lead developer Samuel Moyson was given the opportunity by Salesforce to provide a hands-on session in the Admin & Developer Theatre. This area of the conference is dedicated to more technical subjects and providing firsthand experience to attendees.

During lunch Samuel presented Salesforce Labs, hidden gems on the AppExchange. This includes:
Tracking the trailheads your users are doing
Agile project management in Salesforce
Organizing surveys with your customers in Salesforce
Did you know all of this is possible without executing developments? Even better it's all available for you as apps or Lightning components in the AppExchange.
All this exciting stuff is created by Salesforce Labs. In this session Samuel showed you some awesome tools in the AppExchange made by Salesforce Labs.
In this session Samuel covered:
CMTD Enhanced Related List
Lightning Sharing
Who's Viewing My Record
I'm Out! The Out of Office Case Handler
Please check the below link for more details: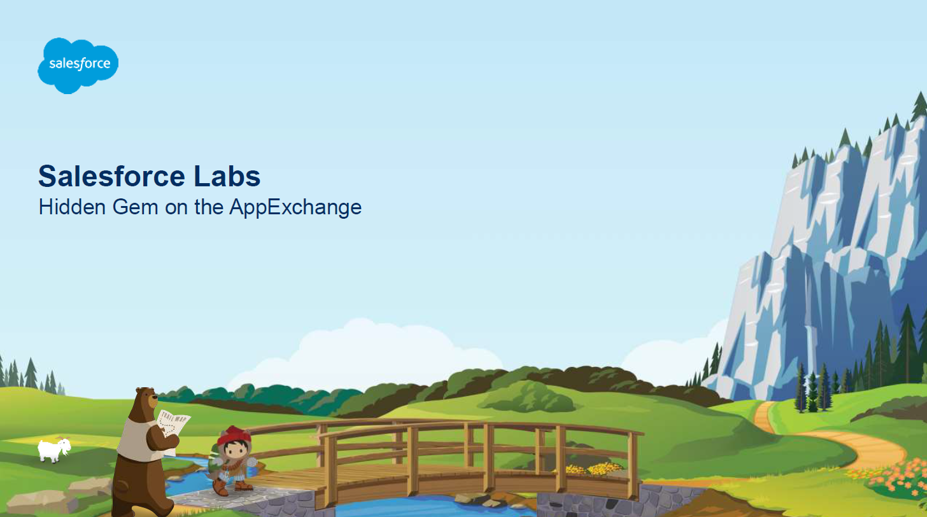 WWF-NL: How to create a movement of 17 million people?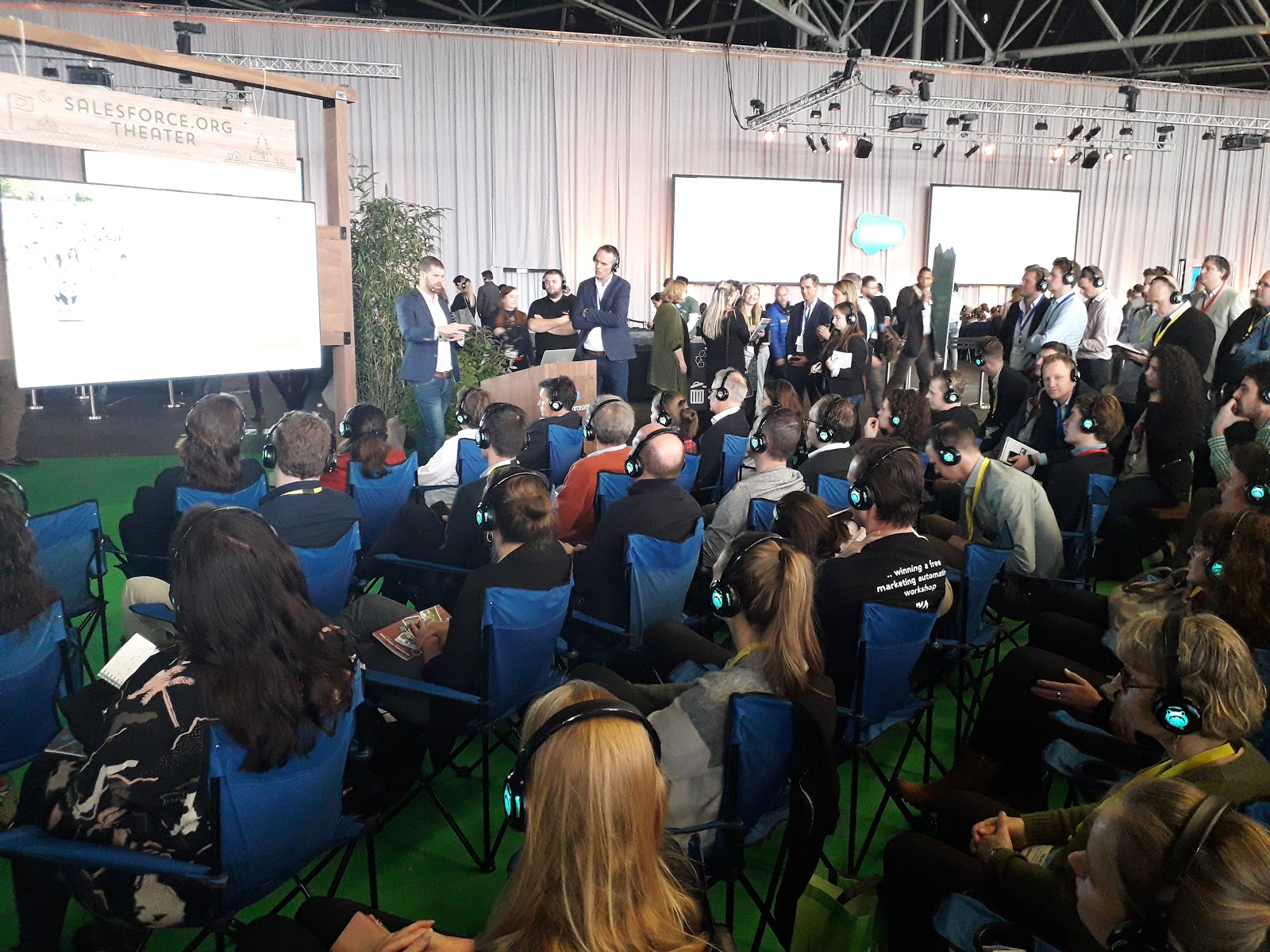 Wereld Natuur Fonds in the Netherlands went live with Sales, Service and Marketing Cloud, along with PwC's Converse app, in September of last year. The selection for Salesforce to be their CRM and Marketing automation is a project in their bigger picture on how to move from a classical Caritas to a movement. WNF wants to create this movement, which is more than only asking people for donations. It's up to us to create a better world, and only by our choices we can change the impact of humans on the environment.
WNF wants to facilitate individuals to be that change, through events, inspiration, donations, time or knowledge. And Salesforce supports that vision by creating the 360° view, allowing WNF to learn the wishes and needs of their supporters, to provide the best content via the correct channel to increase engagement and inspire.
WNF supports their Fundraising and Relation management on the Salesforce platform by using Converse, supporting their Service department through Service Cloud, and manages opportunities and Major Donors via Sales Cloud. All this is supported by Marketing Automation using Marketing Cloud. A complete implementation of Salesforce Clouds, done by ABSI, to support the vision of WNF and enable them to actually achieve their desired outcomes.
Looking forward to meeting us again?
Our next stop will be the Basecamp in Brussels on June 25. For the French market we would like to announce that we will be present at the World Tour in Paris on June 27. We hope to see you there!
Do you have questions for our experts? Feel free to contact us below.
This article was written by Furkan Can
More news about