---
Marketers all over the world know how important it is to build a personalized relationship with customers. They also know that communicating with the right tone to specific leads can turn them into customers. And what they all know as well: it is impossible to manage all this, all by yourself without the right tools. That's where Marketing Automation comes in handy.
The concept refers to the software used for creating, deploying and automating online marketing campaigns and sales activities. In fact, the term encompasses a set of tools that helps organizations to simplify some of their most time-consuming actions in order to increase revenue and maximize efficiency.
Why is Marketing Automation useful for your organisation?
1. Lead management and lead generation for qualified leads
For online lead generation you can use forms on your website and landing pages to gate your content. Visitors need to give you their email address if they want to download for example a white paper. This way, an anonymous visitor becomes an identified prospect. Once you have some information about the prospect, you can start to qualify him.
Qualifying leads takes a lot of time and marketing departments find it often difficult to qualify leads the right way. If marketing passes the wrong leads to sales, there is a chance that sales is wasting their time on people that are not sales ready (yet). This can deteriorate the relationship between marketing and sales.
Due to marketing automation, it is possible to hand over better qualified leads to sales by automatically scoring and grading them. Scoring shows how engaged a prospect is with your company and grading shows the prospect's fit with your company, product or service. Together, automatic lead scoring and grading can streamline your lead management process and make sure that your leads are nurtured and qualified the right way before they are transferred to sales.  Finally, when your leads reach a predetermined score and/or grade or if they perform a relevant action (for example fill out a specific form on your website), they can be automatically assigned to sales.
2. Email marketing: reach large groups and use one-to-one messages
Within B2B marketing, email marketing is still an important way for marketers to communicate with their target audience and attract visitors to their website. The good thing about email marketing is that you can reach a large group of people at once. At the same time, it is possible to send every single prospect a personalized one-to-one message, including a personal salutation, keywords(such as products of interest) and a personalized signature (with their sales rep's name for example) . By doing this at the right moment, your audience will react even faster. Marketing automation offers insights into your prospect activities, so that you exactly know when it is the right moment.

3. Create all your digital campaigns in one place
A digital marketing campaign can contain lots of elements, like email, landing pages, autoresponders, files, social media, analytics etc. With this system, you can design landing pages, forms and emails with your brand's look and feel, without help from your IT department. Moreover, marketing automation keeps all this content in one place and makes it easier to set up a customer journey.
This flow can send several relevant emails, which address different pain points, solutions, topics of interest, to a certain target group. Target groups are segmented based on what you know about them and are automatically added or removed from the flow based on their activities and criteria. The delivery time of these emails is determined by triggers when recipients take specific actions or by a scheduled time. This way you can send the right information, at the right time to the right target group. Prospects are not being spammed with general content. They get relevant content based on their activities, interests, etc.
4. Use one central place for social media, emailing,…
A marketing automation solution makes it possible to manage email marketing, lead generation, social media, different third-party integrations etc. in one central platform. By gathering all components of an online campaign in one central place marketers can save time and get a real-time overview of their campaigns' ROI.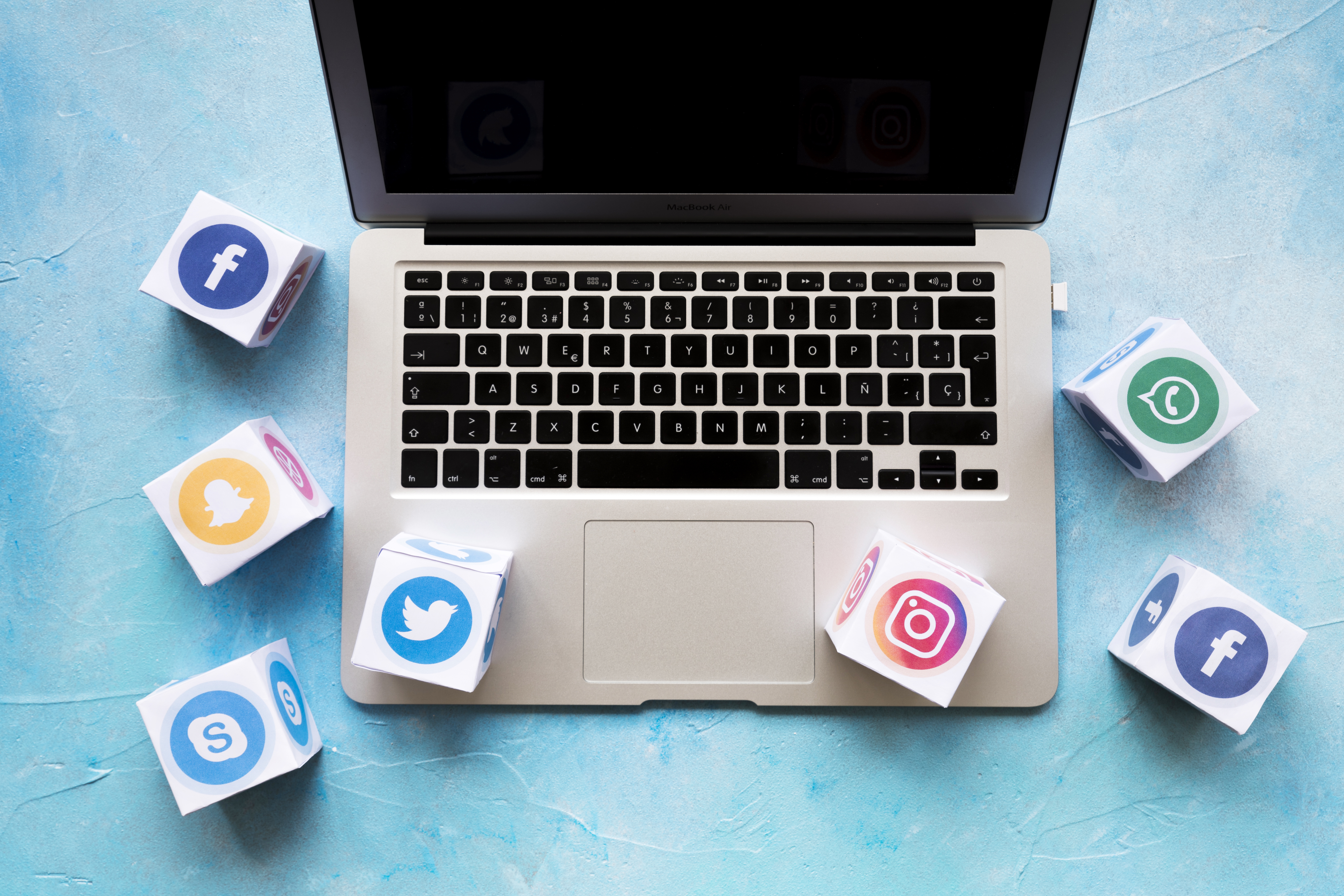 5. Easy integration of your CRM
Marketing automation platforms can often integrate with CRM solutions. Because of this, prospect information can seamlessly pass from one platform to the other. And the best part is, the two solutions complement each other. Both marketing and sales teams can benefit from this integration. You get a marketing and sales tool that ensures:
better lead quality
increased efficiency
greater targeting ans segmentation possibilities
enhanced cooperation between sales and marketing
better insight into the sales funnel
Besides, a lot of B2B organizations find it difficult to determine the ROI of their marketing efforts. These systems have often advanced reporting tools which help marketing to demonstrate their impact and added value. By connecting sales and marketing information, marketing automation makes it possible to provide the ROI of the different marketing activities. As a result, marketing proves its value while sales can focus on their core business: acquire customers and drive revenue.
How can PwC help you with Marketing Automation?
As a Salesforce Platinum partner, PwC can help you with the integration of Pardot, Salesforce Marketing Automation solution for B2B.
You probably ask yourself the question: "What is Pardot?". Pardot allows you to automate your marketing efforts and nurture your leads in one place. With this powerful tool you can address your leads and customers and provide them with relevant content at the right time. Pardot increases conversion rates and makes the lead qualifying process a lot more objective (based on data) and efficient. Because salespeople receive the right leads, the likelihood of a successful deal will increase and the relationship between marketing and sales will improve. When leads are still considered "cold", they will be nurtured by receiving the right content until they are "hot" enough to be automatically handed over to your sales team. Furthermore, because of the seamless integration with Salesforce, it is easy to determine the ROI and thus the success of your marketing efforts.
So, why choose PwC? Because PwC thinks with your company. For us it is important that your needs are fulfilled: your goals become our goals.

But there are more reasons why you should implement Pardot with PwC:
Extensive Salesforce CRM experience in various industries and countries since 2002
Know-how in Salesforce Pardot & Data driven Marketing
Expertise in data integration and complex IT projects
Bespoke enterprise app and cloud development
Full project execution (including solution design, building and training)
Ready to dive into Pardot? Feel free to contact us below.
This article was written by Indra Overmars and Judith van Hoorde
More news about