---
The Flemish Government is fully committed towards a circular economy. This commitment is reflected in the Flemish Resilience Recovery Plan and supports the ambition to reduce the material footprint and greenhouse gas emissions by 2030 in line with the broader European goals. In this regard, the Flemish Government just launched two new incentive programmes: 'circular manufacturing: life extension' and 'living labs circular economy', described below.
Circular manufacturing: life extension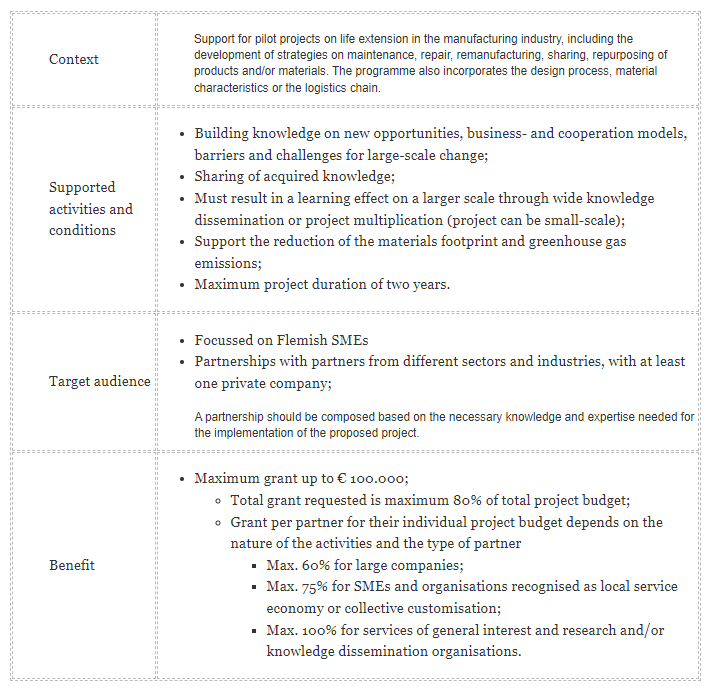 Living labs circular economy
Reach out to your local PwC contacts, or the PwC Incentives Hub for more information.
More news about