---
Connecting the world's applications, data and devices
About MuleSoft "Salesforce Integration Cloud"
MuleSoft is specialized in connecting the world's applications, data and devices. The mission is to reduce the complexity of integrating application networks at organizations and to give them an opportunity to change and innovate faster.
Back in the days, MuleSoft's core business was about providing middleware and messaging. By its continuous growth and investments, it expanded a lot since then and is now a full iPaaS and lifecycle API management solution, both on-premises and in the cloud. Today, the core business is to ease the process of connecting the world's applications, data and devices. Therefore, the software provides a platform that connects nearly every technology in a standardized way. It functions like a bridge between the cloud and the on-prem data center. Thanks to this all cross systems are accessible whenever, wherever it belongs.
Back in May 2018, Salesforce.com finalized the acquisition of MuleSoft as a foundation to its Integration Cloud: the MuleSoft Anypoint Platform, to connect any app, data, or device, whether in the cloud or on-premises. And bring data from any system, like SAP, Oracle, Workday, and more, directly into Salesforce.
Benefits of MuleSoft
Connectivity: Easy to use out of the box connectors to a wide range of systems and platforms.
Development:  The ease-to-use development is very important in terms of configuring different components into your flow. Increasing productivity and lowering development cost is a key issue.
Future-oriented: In the ever changing world of business you need to be able to respond fast to the customer's needs, Mulesoft enables you to act fast to change.
Agility: Via pre-built connectors, there is a possibility to integrate your Salesforce 3x faster.
Integration Platform Features & Benefits
Let's have a closer look at the components of the platform: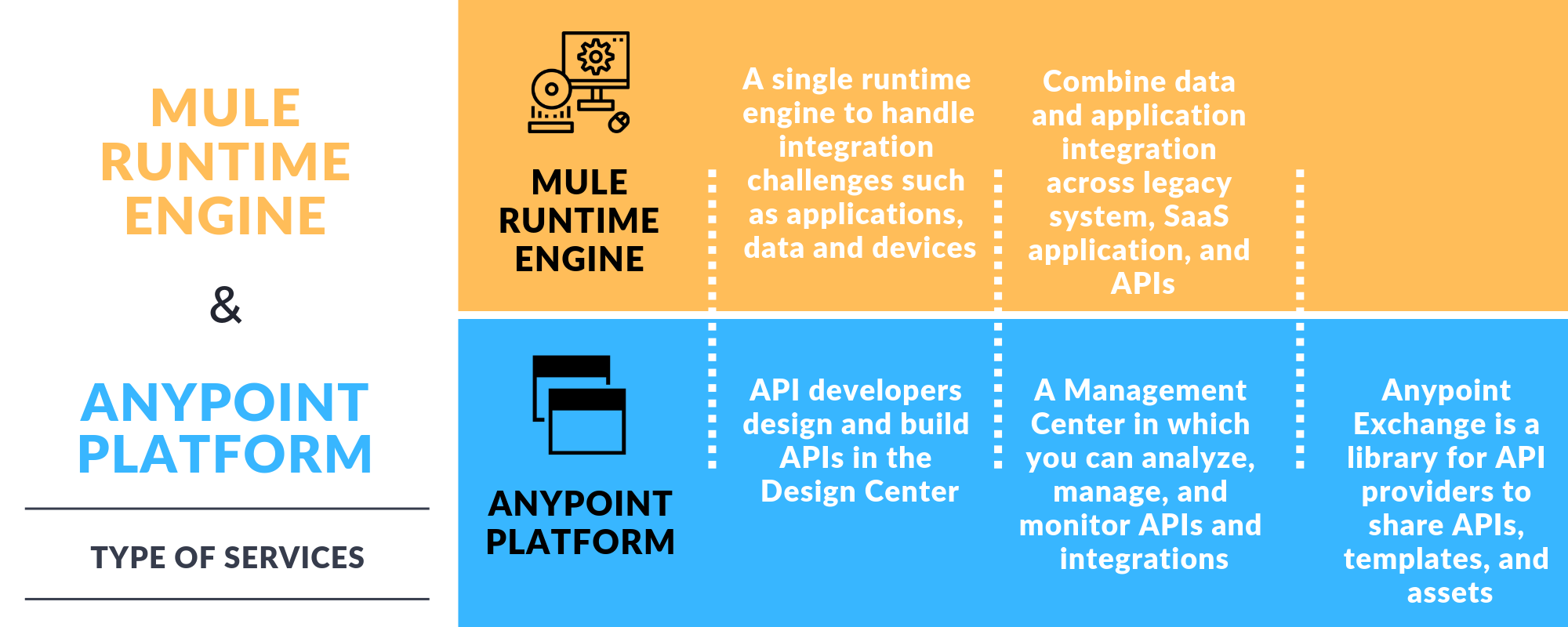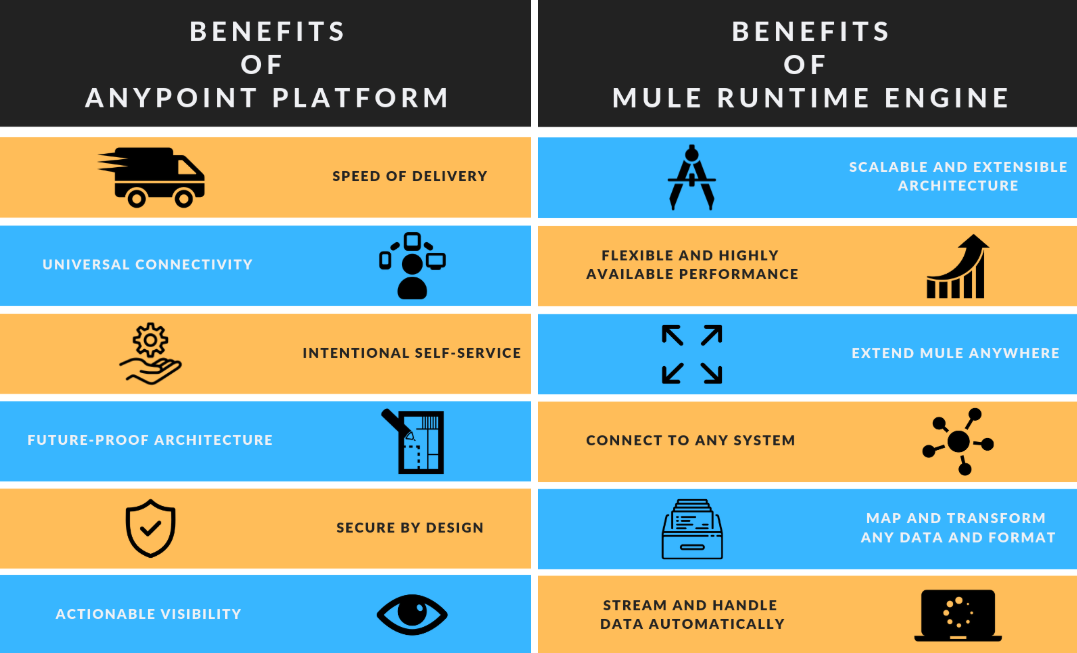 Need assistance?
PwC has always been a front row runner when it comes to integrating apps in your application landscape. We described that API economy in a previous blog already.
Now that we are also a Mulesoft partner with certified resources and more to follow, we can even go beyond what we did in the past. Mulesoft's API management layer can help you integrate applications in ways that were not possible in the past. With PwC, MuleSoft can count on a technically strong partner that knows the Salesforce world and IT landscape like no other. Curious about our added value? Our experts are happy to help you with your project!
MuleSoft Summit Amsterdam 2019
PwC will be present at the MuleSoft Summit of 2019 taking place May 14, in Amsterdam, the Netherlands. You will get actionable insights from MuleSoft experts and customers on how to fast track your API and integration strategy. Don't hesitate to visit our booth and meet our experts!
This article was written by Sven Delporte and Furkan Can.
More news about