---
Fonteva: what you have to know
Salesforce Appexchange Premier Partner Fonteva is a company providing highly configurable memberships, events and eCommerce applications on an innovative platform, which can easily scale and quickly integrate with other business solutions.
The Fonteva Events application is 100% Salesforce native, and is a complete, comprehensive meeting and events management system.   You can build and manage the entire lifecycle of your events, from simple to complex meetings, multi-day conferences with sponsors, venues or even speaker management.
Through the Event builder designed by Fonteva, organizations can enter event information, select registration styles, set ticket types, pick pricing options and include registration instructions and forms. Additional tools allow users to manage event sessions, times, speakers and venues, as well as grant event access authorization to specific groups of users.
For future prospects, Fonteva aims to deliver usable software to non-profit organizations.

PwC and Fonteva: A match made in heaven
In January 2019, PwC entered into a partnership with Fonteva. Our decision to become a Fonteva partner is based on their product's usability and simplicity, and our common customer core values.
We strive to assist our customers, continuously. The program's design is user-friendly, allowing all users, regardless of having an IT background or not, associate with the program.
From Big Ben to certified Fonteva Admins
From December 3rd to Dec. 6th, two of our PwC team members traveled to London to follow a Fonteva training. Joey and Jérémy would like to share with you their story about the training;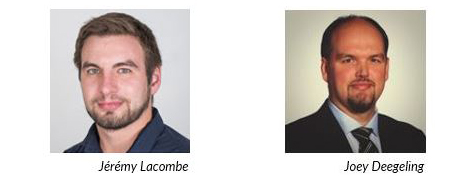 "Early December, really not the right time to travel to London! Fortunately, we were not there to sing in the rain, but to discover how Fonteva would make life easier for our customers.With a great mix of international implementation partners (all the way from down under Australia) and several NGO end-users, we completed a full review of their new product's features and functionality, as well as their best practices for setup, modification and configuration.This review, combined with in-depth sessions with Fonteva Solution Engineers and Delivery team, provided the knowledge to enable us to deliver these powerful solutions to our customers.
From our point of view, we find that Fonteva's Events is an extraordinary application, which would have been helpful to learn 2  months before this training, while working alongside an NGO creating a similar event management tool within Salesforce!
Finally, thanks to our partnership, Fonteva has also tackled the complexity of working in a country where several languages are spoken, a detail that will allow us to work even more closely and strengthen our partnership.
We are very proud to became officially Fonteva Admins!"

This article was written by Jérémy Lacombe and Joey Deegeling.
More news about